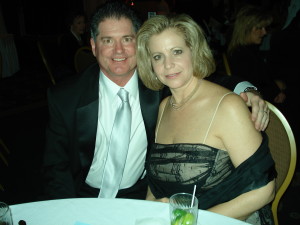 I am Steve Stover, a "Juried and Award Winning" professional woodturning artist. My studio is located in the Village of Midlothian, on the Swift Creek Reservoir, just southwest of Richmond, Virginia.
I take trees destined for the landfill, salvage them, and turn them into one-of-a-kind pieces of collectible wood turned art...giving them a new life and purpose for generations.
I, along with the creative eye of Gina, my wife of 36 years, strive to create works of art that reveals the natural beauty hidden inside of the wood.
I have been working with wood, starting as a young man with my father, for the better part of forty years. He, as his father before him, were Master Gunsmiths in the mountains of Central Pennsylvania. They would take locally harvested Black Walnut trees and turn them into their own works of art. After becoming disabled due to a degenerative back disease, this inherited passion for wood became my salvation. Due to the physical limits my disability puts on me I only get a couple of precious hours a day in the studio which makes every piece I am able to create that much more special for me. I will keep making my Woodturned Art as long as the good lord allows and my back holds out. I receive great satisfaction in taking a distressed tree and transforming it into a piece of art.
My father taught me that you must take pride in your work and not to make anything you would not put your name on. For that reason my pieces are not finished until they have been signed and dated.
Artist's Statement:
"When I go to my lathe to create, I am working with a piece of wood that could have taken a hundred years to grow. I know that I only have the one chance to create something special, otherwise, it becomes firewood. Furthermore, I see these creations as heirloom items that will be handed down and enjoyed for generations".